Solid-State Drives (SSD)
Solid State Drives (SSD) set the standard for storage performance, stability, efficiency, and low-power consumption. With no moving parts, rugged SSD are excellent for use in devices and for applications that require speed and reliability.
The solid state drive is empowering a new generation of intelligent infrastructure. Defining our future. Accelerating our world.
Product List
S SERIES
E SERIES
M SERIES
P SERIES
Model
S348
E344
E324
M250
P120
Features
The best choice for gamers and professional drafters.
The best partner for business and professional workers.
The best partner to upgrade your business laptop.
The essential choice for assembling your own PC and upgrading its speed.
Appearance and Spec.
M.2 2280
M.2 2280
M.2 2280
2.5" 7mm
Interface
PCIe Gen3
PCIe Gen3
SATA 3.0
SATA 3.0
Capacity
256GB/512GB/1TB
128GB/256GB/512GB
128GB/256GB/512GB
120GB
Read speed (Max.)
3200 MB/s
2100 MB/s
1600 MB/s
560 MB/s
530 MB/s
Write speed (Max.)
2500 MB/s
1600 MB/s
1200 MB/s
520 MB/s
440 MB/s
Certification
CE/FCC
CE/FCC
CE/FCC
CE/FCC
CE/FCC
Comparison of SiC/GaN Structures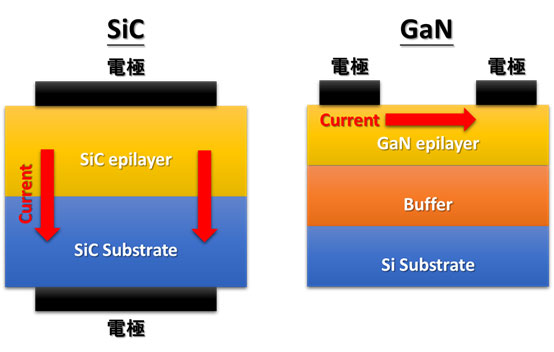 Applications:

High electron mobility transistor (HEMT) for mmW applications and GaN diode.
GaN-on-Si epi for strain, pressure and optical sensing.