Toroidal Coil
GS-TCV/TVH Series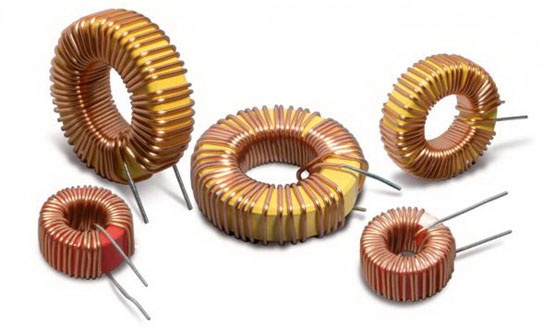 Features
Extremely cost effective design.
Low magnetic stray field.
Low leakage and minimal noise because of the toroidal core made of iron powder.
Useful for application requiring inductance to vary with current load changes.
Self electromagnetic shielding.
Custom designs on request.
Applications
Perfectly suitable for switching regulators.
Power switching , TV game, Monitor, Car recharger, etc. Design as Customer's Requested Specifications.
Shapes and Dimensions